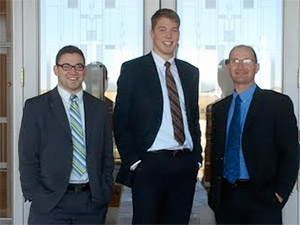 We value having this privilege to provide quality products to every customer, and by no means do we take this privilege lightly. We are aware of the responsibility and confidence you have placed in us.
We are a Great Company because we Value our Customers and Employees. Being a Great Company means making the right decisions. But, most of all, it means being the kind of place that we're proud to say we work at; the kind of business that we'd want to do business with ourselves, and the kind of company that we'd be excited to send our own family and friends to.
International Orders
Please Contact Customer Service

Get To Know Us
Forever Young Intl. USA
Hearts In Armour LLC.
P.O. Box 50158
Idaho Falls, ID 83405-0158
USA
Customer Service
---
Satisfaction Guarantee
We are devoted to providing the finest Skin Health and Wellness Products anywhere. We're so convinced our products will make a difference, that if any product doesn't meet your expectations, contact us for a refund, or exchange.
These products really are that good!!
---
For our customers security, we only use PayPal. With PayPal, our customers can pay with most major credit cards.
We do not have access to your credit card information.
---
Orders Ship Within 48 hours.
Orders are sent Standard Ground Shipping via UPS or the U.S. Postal Service. A tracking number will be sent to your email address once your order has shipped. Average transit time is 2 days.
---
Our Specialty Skin Therapy Products Are Proudly Made In The U.S.A.
---
Get to Know Us
Commitment to Excellence
We serve our customers through a total commitment to service excellence and customer satisfaction. With this commitment we will ensure quality products and services to our customers.
Faith, Hope, Charity
We Give Back to Our Community
It is important to Hearts In Armour and it's employees that we give back to the community that has supported us for so many years. Even during a difficult economy, Hearts In Armour has continued to donate time, and money to numerous charities, and even individual families in need. Our enduring values of Faith, Hope, and Charity, are essential in our companies success.
"Service has taught me courage, compassion, love, appreciation, teamwork, and humility. I have seen hardship and pain and the power that a simple act of kindness holds. And I have been forever changed by the people I have met, worked with, and served."

-Laura, Customer Service